Dark Academia Clothing Store
Symbolizing creativity, love for learning and knowledge, our dark academia clothes will give you a noble, authentic and intellectual look. Define or redefine your own style by wearing clothes that match your personality!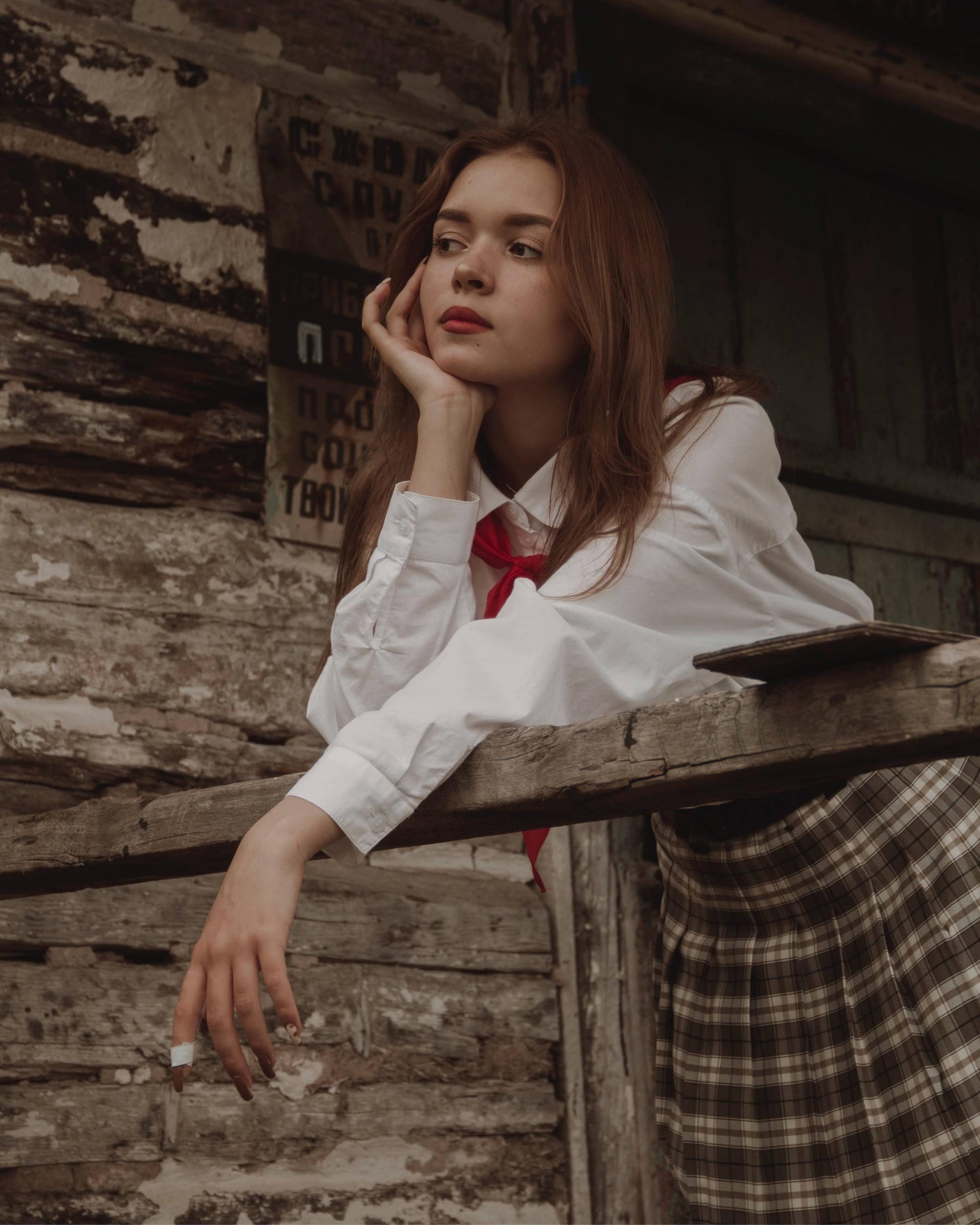 Dark academia fashion is an aesthetic that emerged in 2020 on social networks such as Instagram and Tik Tok. It is based on a passion for knowledge, learning, developing oneself and one's abilities.
The dark academia style draws its inspiration from the aesthetics of prestigious universities, such as Harvard, Oxford, Cambridge… Many associate the dark academia style with the characteristics of Slytherin House in Harry Potter: erudition, creativity, intelligence, curiosity and excessive perfectionism.
This style is characterised by dark, hazy colours, checkered, restrained, minimalist patterns and warm, soft, silky fabrics.
The shades are often dark, and the colours are often brown, grey, black and white.
Our dark academia dresses
A brand specialized in dark academia fashion
Dark Academia Clothing is a store specialized in dark academic clothing. Our mission is to provide you with classy, elegant and noble clothing so that you can adapt your clothing style to your creative, curious and scholarly personality. If you like the sobriety and charm of the dark academia trend, then you will be delighted by the diversity and beauty of our products. If you also like art in general, literature, poetry, philosophy and if you love to spend hours reading books in libraries or at home, then you will love our clothes.
In our shop you will find pleated check skirts, formal dresses, trousers and check shirts. In short, you'll find outfits in the style of academic uniforms, which have been very popular in recent years.
Dark Academia clothing : An aesthetic trend
Dark academia is a subculture and aesthetic that revolves around the pursuit of knowledge and learning. It is heavily influenced by the traditions and ideals of European universities and centers around a love for the arts, literature, and classic intellectual pursuits.
Dark academia clothing is often inspired by old-world elegance and sophistication. It is characterized by a love for tweed, corduroy, and other textured fabrics, as well as a preference for neutral colors like navy, burgundy, and forest green. The look is often completed with a pair of classic leather oxford shoes and a satchel or leather-bound notebook.
One of the defining features of dark academia clothing  is its emphasis on layering. Many outfits in this aesthetic feature multiple layers, including cardigans, blazers, scarves, and vests. This not only adds texture and depth to the look, but also allows for a level of versatility and adaptability to different weather conditions.
Another key element of dark academia clothing is its emphasis on vintage and thrifted items. Many dark academia enthusiasts enjoy scouring thrift stores and vintage shops for unique and one-of-a-kind pieces that add character and individuality to their outfits. This not only helps to create a distinctive and authentic look, but also allows for a more sustainable and eco-friendly approach to fashion.
In addition to clothing, dark academia fashion also often includes accessories that are imbued with a sense of intellectual sophistication. This might include a fountain pen, a pocket watch, or a pair of round-framed glasses. These items not only add to the overall aesthetic of the outfit, but also reflect the love of learning and the pursuit of knowledge that is at the heart of the dark academia subculture.
Despite its emphasis on old-world elegance and sophistication, dark academia fashion is not necessarily overly formal or stuffy. Many dark academia enthusiasts enjoy mixing and matching different pieces to create unique and unexpected outfits that reflect their own personal style and interests. For example, a tweed blazer might be paired with a t-shirt and a pair of sneakers, or a corduroy skirt might be paired with a graphic tee and a pair of combat boots.
Ultimately, dark academia clothing is all about embracing a love of learning and the pursuit of knowledge. It is a look that is both timeless and sophisticated, and one that celebrates the beauty and value of intellectual pursuits. Whether you're a student, a teacher, or simply someone who loves the arts and humanities, dark academia fashion offers a unique and stylish way to express your love of learning.